Your Quality Fountain Hills Electrician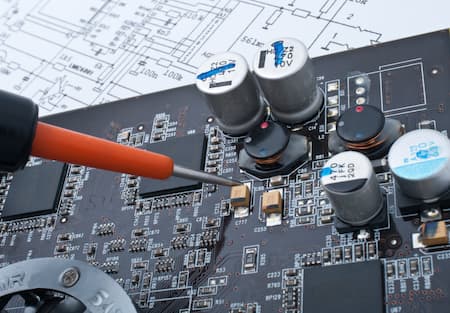 Fountain Hills, Arizona has some really beautiful views and some equally beautiful homes. If you're a homeowner in the Fountain Hills area, and you're interested in customizing your home with some additional power or lighting options, call on our expert electricians at Phoenix Electricians Today. We are the local residential Electrician who help homeowners like you to outfit their homes with the lighting and power that's needed by today's standards.
Every day, it seems like some sort of new electronic device enters our home. Yet we tend to keep plugging in those power strips and not give it a second thought that we could be overloading our electrical systems. Updated panel boxes, enough outlets, and dedicated circuits could go a long way to giving us the power we need.
Many homes in Phoenix could also use some additional lighting in certain key areas to help us see better or illuminate areas that we'd rather have use for after dark outdoors. Lighting also plays an important role for our safety and security at home.
Lighting Installations For Fountain Hills Homes
You may have insufficient lighting in your Fountain Hills homes, which brings you to need an electrician to help you install the lights you need. Whether it's in the garage, kitchen, bathroom, living areas, or outdoors, we can help you work out additional lighting plans and can find the right type of lights to suit your needs. We can also help you with ceiling fan installations.
Home Wiring Installations in Fountain Hills
Whether you're adding on or need to replace your home's wiring, our electricians can install a new wiring system for you. We can plan out the electrical system and give you expert installation. At Phoenix Electricians Today, we've been providing local area homeowners with quality electrical wiring services for over twenty years. We can assist you with any additional wiring you may need, can upgrade your panel boxes, or can replace any old wiring you may have. We can also test any area for power or surge problems.
Dedicated Circuits For Your Fountain Hills Home
Adding a dedicated circuit for some of your larger appliances or even your computer systems can make a big improvement for your electrical power system. We can help you figure out what systems are pulling the most energy and which will need to be dedicated to it's own lines. In this way you can better ensure the safety of your electrical wiring.
Panel Upgrades For Older Fountain Hills Homes
Older homes need to have their panel boxes upgraded in most cases. We can upgrade your panel to allow for your energy demands in your Fountain Hills home. This will help you avoid power surges or drains on your power that can cause intermittent outages or other, more serious problems like sparks or fires.