Your Quality Glendale Electrician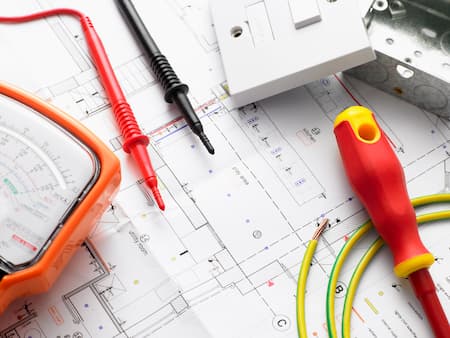 Electricity is an essential component of all modern households in society today. It brings us illumination, heat, air conditioning, hot water and fuels all of our technologically advanced consumer electronics. As our families grow and our energy needs change, more and more we run into situations where we need a reliable Glendale electrician. The next time you need electrical service, look no further than Phoenix Electricians Today. We have over twenty years of experience and are dedicated to providing unparalleled service to Glendale homeowners. We only serve the residential market so we can make ourselves completely available to the unique needs of homeowners. Our technicians are skilled and well trained and we are so confident in their ability that we offer a 100% satisfaction guarantee. That is why we are the premier choice in Glendale for Electrician.
At Phoenix Electricians Today we work hard to provide the widest selection of electrical services available to Glendale. We offer whole home rewiring for older homes with aluminum wiring. We offer panel upgrades, home generators, surge protection at the outlet and circuit breaker level and performance diagnostics. We are there to help protect you and your family as well as make your lives more convenient. Whatever electrical services you need to be able to achieve that, we can help.
24/7 Electrical Repairs in Glendale
You never know when you are going to need Glendale electrical repairs and your system isn't going to keep to a schedule usually. If ever you run into an electrical repair emergency you can call us. We make ourselves available to Glendale homeowners 24 hours a day, 7 days a week. We never shut our doors. If it is the middle of the night and your outlet is sparking blue arcs or your smoke detector just won't shut off, you need help fast. There is always a technician on standby ready to help. You will always get the same prompt and courteous service no matter when you call. Our technicians boast the fastest response times in the area and we travel with a fully stocked work van so you can expect the repair to be completed on the spot. We have the specialized tools and experience to repair any electrical malfunction you may run into. When an electrical emergency threatens your safety or comfort, don't suffer through it. Call Phoenix Electricians Today any time, any day.
Lighting Installation & Repair for Glendale Homes
Of all of your home's electrical components, your lighting may be the most important. Without light, almost everything else is impossible. Lighting provides more than just function, however. We can help add to the character of your home's design with our Glendale lighting services. Shadows, brightness, direction and other elements of light all play a part in the way your décor looks. For example, low voltage lamps spreading a soft light across a pathway can create an ambiance while also functionally illuminating the walkway. Security lighting is another good example, offering to show off the beauty of your landscape while also providing illumination to hinder criminal activity from being obfuscated. When you need lighting solutions, Phoenix Electricians Today are the experts to call. With elegant fixtures and strategic placement, you can enhance your interior design without remodeling. Or, you can shift the focus to your landscape with beautiful landscape lighting. Want to really add an opulent look to your home? We also install chandeliers. Whatever your lighting needs, Phoenix Electricians Today can accommodate.
Breakers and Breaker Replacement In Glendale
If your Glendale home's circuit breakers are bad, they should be replaced as soon as possible. It can be quite frustrating to have breakers that constantly trip or won't reset. You may have overloading going on or some other problem in the circuit that needs to be troubleshooted. If you have any problems with your breakers or other components of your Glendale electrical system, please call our experts at Phoenix Electricians Today as soon as possible because you or your family could be in danger of shock or fires.