Peoria's Top Electrician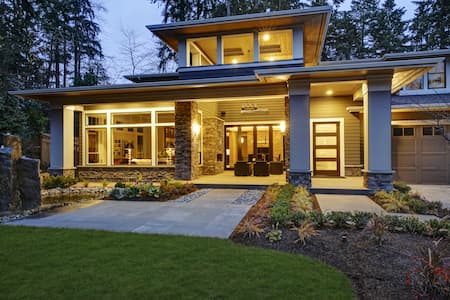 Most modern households simply cannot function properly without electricity. This makes it important for you to have a reliable Peoria electrician you can count on. Phoenix Electricians Today are just the experts for the job. We have proudly served the Peoria area for years. We have a master Electrician license and have assembled a team of talented tradesmen who make electrical service their pride and passion. We are committed to keeping Peoria homeowners safe and comfortable by maintaining their electrical systems. That is why we are the premier choice in Peoria for electrician.
At Phoenix Electricians Today we strive to offer the most comprehensive list of electrical services to Peoria. We offer aluminum wiring replacement and panel upgrades to ensure your electrical system is current and up to code. If you aren't sure, we also offer an electrical safety inspection that gives a detailed analysis of the current state of your system. For added protection we offer surge protection devices as well. We'll install GFCI outlets as well as GFCI and AFCI circuit breakers. Aside from safety, we offer several options for convenience. Call us today, and we'll install a home car charging station for your electric vehicle and home generators to keep your appliances running during unexpected outages. No matter what your electrical needs, Phoenix Electricians Today has you covered.
Electrical Repairs for All of Peoria
Of all electrical services, repairs are the most common call we receive. That is because, when an unexpected malfunction occurs, many inconveniences may follow. When the lights go out, or a fixture or outlet stops working, Phoenix Electricians Today can fix it fast. We always travel with a fully stocked work van to ensure we have the tools we'll need, so you can expect your repair to be completed on the first trip. We aim at getting all repairs done in a timely and efficient manner because our goal is for you to return to your life as soon as possible. Our skilled team of electricians has the experience and knowledge to repair any electrical problem you may have. Whether it is a fixture, outlet, wiring or other malfunction, Phoenix Electricians Today can get it working again.
Phoenix Electricians Today has a number of Peoria electrical repairs services to choose from. We offer repair of lighting fixtures as well as outlets. We also offer troubleshooting services for those malfunctions that don't have an obvious source. Any electrical component in your home, Phoenix Electricians Today can get it fixed fast. Don't get stuck in the dark, Phoenix Electricians Today will get your electrical systems working again and we even offer 24 hour emergency service. No matter what time of day or night it is, when you need electrical repairs, we'll be there.
Peoria's Most Trusted Lighting Installation Experts
A major component of your electrical systems will always be lighting. There are Peoria lighting fixtures and switches in every room, on the outside of your home and many more places. Often we take lighting for granted as simply a functional utility of the home. However, lighting plays a crucial role in your home's design as well. The right amount of light not only illuminates an area but also can accentuate your décor. Lighting can create ambiance and use brightness and shadows to enhance an area of your home's interior or your landscape. Sometimes, lighting is all that is necessary to really create the right look. The solution doesn't always have to be an expensive remodeling job. Consider some strategic lighting and save money while transforming the look of your home.