Your Premier Sun City Electrician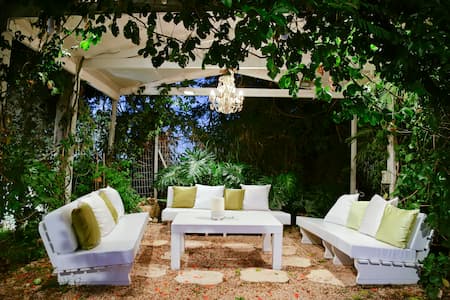 When Sun City needs a reliable Electrician, they call Phoenix Electricians Today. We have the training and experience to handle any and all of your electrical needs. We hold a master electrician license and our team of skilled professionals is unmatched. We are fully committed to providing Sun City homeowners with the highest quality service possible. That is why we don't take on commercial clients. No businesses will be demanding our immediate attention as a matter of commercial urgency, so homeowners in Sun City get our undivided attention. Our commitment to service excellence is evident in our workmanship and our team of Sun City electricians always extends courteous and professional service. This is why we are the number one choice for electrician in Sun City.
Phoenix Electricians Today offers a number of electrical services, but we specialize in kitchen and bathroom remodeling services. Sometimes, building your dream home happens one room at a time. Given the functional importance as well as the aesthetic impact of kitchens and bathrooms, these are understandably the most popular rooms to remodel in Sun City homes. When upgrading your kitchen or bathroom, you'll find that the process largely involves integrating state of the art electronic technology. When you need new outlets installed, light switches, appliances, hot tubs or any other electrical component built into your remodel, Phoenix Electricians Today can help. Call us today, and we'll bring your kitchen and bathroom into the current century with our remodeling electrical services.
24 Hr Emergency Electrical Repairs for Sun City
Sometimes the unexpected happens that we simply cannot prepare for. For all the steps we take to ensure our electrical systems and electronics don't fail us, they do not always cooperate or keep a predictable schedule. When you need Sun City electrical repairs, chances are the sooner the better. If you are in need of repairs in the middle of the night, you can't just leave it until morning. That is why Phoenix Electricians Today offers 24 hour emergency service. We are dedicated to the safety and comfort of Sun City homeowners and make ourselves available at all hours. We'll never close and there is always a technician on standby waiting to help. You'll still receive the same prompt and courteous service that you would if it were "regular business hours." Our goal is the same as yours; to get your problem fixed fast so you can get back to life. Whenever you need electrical repairs, day or night, we are only a phone call away.
Lighting Installation Experts Serve All Sun City's Lighting Needs
Many people don't realize the impact their lighting has on their décor. We offer Sun City lighting installation and repair to update the look of your home and increase its curb appeal. The lights not only provide the functional illumination necessary to see but also add character to your design by factoring in brightness, shadows, direction and more. With lighting you can transform the look of a living space without remodeling. Imagine creating a backyard haven with low voltage fixtures providing a soft glow to your pathway. Or perhaps you can show off the entire elegance of your landscape with some strong security lighting. Add a sleek and modern look to your dining area with pendant fixtures and make your pool stand out with LED pool lights. For the perfect union of utility and beauty, lighting offers a number of affordable options.
Sun City, AZ Breakers and Breaker Replacements
Do you have breakers in your Sun City home that trip regularly? Or do you have appliances that make strange noises when you use too many at once? Are there sparks as you plug in or unplug devices? You could have any number of problems going on including breakers that need replacement. Your Sun City home's breakers should be handling circuit overloads, but they won't if the breaker is bad or some other problem is going on. Call the expert electricians at Phoenix Electricians Today if you have any problems with your breakers.