Tempe's Most Reliable Electrician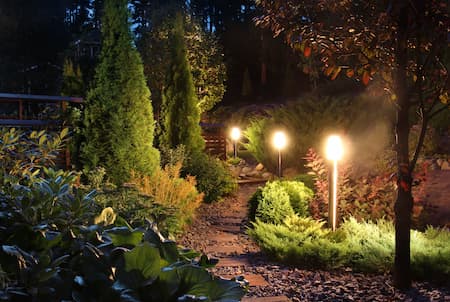 Electricity is undeniably one of the most important aspects of a modern Tempe home. It literally fuels just about every convenience we enjoy. With such an important system in place that guards both our safety and comfort, it is necessary that you ally yourself with a competent and capable Tempe electrician for those times when you need service. Phoenix Electricians Today has proudly provided superior electrical services to the Tempe for years. We have decades of experience and hold a master electrician license, so we are the most qualified electrical contractors in the area. Our team of technicians is highly trained and skilled, and always extends professional and courteous service. That is why we are the number one choice in Tempe for reliable Electrician.
At Phoenix Electricians Today we strive to offer Tempe homeowners the widest selection of electrical services available. We offer aluminum wiring replacement, home electrical safety inspections, home generators, electrical wiring of appliances or home theater equipment, car charging station installation, panel upgrades, surge protection and more. Whether you need a pre-sale real estate inspection or need help hooking up your surround sound system, we can help. Phoenix Electricians Today is here for all of your electrical needs.
Electrical Repairs Done Right in Tempe
When unexpected electrical malfunctions occur, typically it is inconvenient. The lights in the kitchen keep flickering on and off, the outlet by the front door sparks, or perhaps the ceiling fan looks like it's about to fly from the fixture; these are all common problems that really get in the way of life. Don't be displaced by faulty electrical components. Call Phoenix Electricians Today for quick and efficient Tempe electrical repairs. Our skilled team has the experience and specialized equipment to get the job done right. We dedicated our business to the service of residents, so there are no commercial clients that will be prioritized or occupy our repair team. All of our staff is at your disposal and when you call for a repair you'll get it fast. We boast the fastest response times in the area and we guarantee all of our work. When it comes to electrical repairs, nobody takes better care of Tempe homeowners.
Because we have made a commitment to service excellence, we make ourselves available 24/7 to Tempe residents. We never close our doors. No matter what time it is, day or night, we will have a technician on standby to help you. You'll always receive the same prompt and professional service, no matter the time. Whatever your electrical emergency, Phoenix Electricians Today is only a phone call away.
Lighting Options for Tempe's Indoor & Outdoor Needs
A major component of your electrical systems will always be lighting. There are lighting fixtures and switches in every room, on the outside of your home and many more places. Often we take lighting for granted as simply a functional utility of the home. However, lighting plays a crucial role in your home's design as well. The right amount of light not only illuminates an area but also can accentuate your décor. Lighting can create ambiance and use brightness and shadows to enhance an area of your home's interior or your landscape. Sometimes, lighting is all that is necessary to really create the right look. The solution doesn't always have to be an expensive remodeling job. Consider some strategic lighting and save money while transforming the look of your home.
At Phoenix Electricians Today we offer a number of Tempe lighting services. We offer fixture installations inside as well as landscape lighting for your outdoor spaces. We offer security lighting and pool lighting too. We also have energy efficient options, offering low voltage lighting and LED lights. These options use less energy and provide quality illumination while saving you money on energy expenditures. Whatever your lighting needs, Phoenix Electricians Today has the skills and equipment to make it happen.
Tempe Breakers and Breaker Replacement Services
If you have Tempe, AZ breaker problems, you can turn to the professionals at Phoenix Electricians Today. We can take care of all your circuit breaker problems quickly. Breakers that constantly trip or send out sparks, can be dangerous. It's important for you to have your breakers tested and replaced where necessary. The breaker is supposed to handle power overloads, but if there are problems, you'll need to contact us quickly so we can troubleshoot the system.