Servicing Your Phoenix Home's Outlets and Switches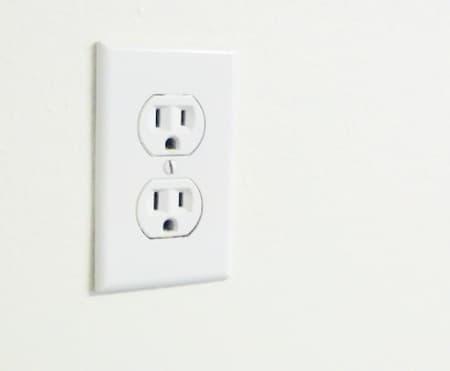 For servicing the electrical outlets and switches in your Phoenix home, Phoenix Electricians Today stands as your trusted partner for comprehensive and expert solutions. We understand that these components are the lifeline of your electrical system, serving as the gateway to power for all your devices and appliances. Our skilled electricians possess the knowledge and experience to address a wide range of issues, from non-responsive outlets to malfunctioning switches and everything in between. Whether you're experiencing flickering lights, overheating outlets, or the need for a complete switch upgrade, our team is well-prepared to diagnose and resolve these issues efficiently, ensuring the safety and functionality of your electrical system.
What sets Phoenix Electricians Today apart is our unwavering commitment to delivering top-notch service. We prioritize the safety of your home and the satisfaction of our clients, making us the go-to choice for outlet and switch servicing in Phoenix. Our meticulous approach and compliance with local electrical codes guarantee that the repairs and upgrades we provide are not only efficient but also safe and long-lasting. Trust Phoenix Electricians Today to illuminate your home with the peace of mind that comes from having professionally serviced outlets and switches that enhance both convenience and safety.
One of the best reasons to hire this electrician for Phoenix area jobs is our ability to take care of a wide range of services; from GFCI electrical outlets to ceiling fans - and more. Call us today for outlets and switches in Phoenix.
Fixing Light Switches
When it comes to fixing light switches in your Phoenix home, partnering with Phoenix Electricians Today ensures that you have a team of experienced electricians dedicated to providing efficient and reliable solutions. Whether you're dealing with a malfunctioning switch, a dimmer that's lost its touch, or the need for an upgrade to smart lighting controls, our experts have the knowledge and skills to address the issue promptly. We prioritize both safety and convenience, ensuring that your switches operate flawlessly, enhancing the ambiance and functionality of your living space. With Phoenix Electricians Today, you can trust in our commitment to excellence and professionalism, leaving you with well-repaired light switches that illuminate your home with precision and ease.
Empower Your Home: Outlets and Switches by Phoenix Electricians Today
Elevate the functionality and safety of your Phoenix home with the expert care of Phoenix Electricians Today when it comes to outlets and switches. We understand that these seemingly simple components play a pivotal role in your daily life, and we take pride in offering tailored solutions that align with your unique needs. From upgrading your outlets to accommodate the latest technology to troubleshooting and fixing problematic switches, our skilled electricians ensure that every connection is secure, and every switch functions flawlessly. We go the extra mile to provide innovative options such as smart switches and energy-efficient outlets, enhancing both convenience and sustainability. With Phoenix Electricians Today, you're not just getting electrical servicing; you're gaining peace of mind knowing that your home is powered by reliable, state-of-the-art outlets and switches.
Frequently Asked Outlet and Switches Questions
Non-responsive outlets can be caused by various factors, including tripped circuit breakers, damaged wiring, or faulty outlets. Start by checking your circuit breaker panel for any tripped breakers and resetting them if necessary. If that doesn't resolve the issue, it's advisable to contact a professional electrician, like those at Phoenix Electricians Today, to diagnose and repair the problem safely.
Electrical outlets and switches can have a long lifespan, but they may wear out over time, especially if they are frequently used. Signs that it's time for replacement include loose or cracked outlets, switches that don't function correctly, or visible scorch marks. If you encounter any of these issues, it's best to consult with an electrician for a thorough inspection and replacement if necessary.
Yes, you can upgrade your switches to smart switches, which offer numerous benefits, including remote control, scheduling, and integration with home automation systems. Smart switches provide convenience, energy savings, and enhanced security by allowing you to control your lighting from anywhere. Our team at Phoenix Electricians Today can assist you in selecting and installing smart switches to modernize your home's lighting control and improve your overall quality of life.