Chandler's Most Trusted Electricians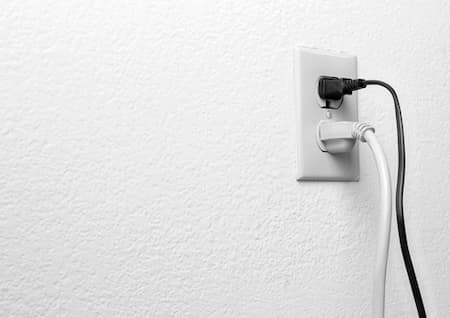 Electricity is a defining characteristic of modern society. Electricity brings us illumination, power for our comfort systems, heated water and outlet ports that provide us with the ability to power any and all consumer electronics. Truly, electricity appears to be at the pinnacle of convenience. Inevitably we all need the assistance of a trained electrical professional. At Phoenix Electricians Today, our Chandler electricians are the trained professionals you can count on. We have over twenty years of experience specifically in residential electrical services and we are committed to providing unparalleled service to the area. Our technicians are highly skilled and well equipped to handle any and all electrical services you may require. Call our Electrician today to learn more, and to schedule a free service estimate.
At Phoenix Electricians Today we strive to offer a comprehensive list of electrical services to Chandler homeowners. Your safety and comfort are our top priority, so we tailor our services to best provide convenience and protection for you and your family. First, we offer aluminum wire replacement. If you have an older home with aluminum wiring and copper fixtures and receptacles, you may be at risk. At Phoenix Electricians Today, we'll upgrade your system to copper wiring and make sure you are industry compliant at the safest levels. We also offer panel upgrades. As your family grows, so will your energy needs. With a panel upgrade we can ensure you don't experience interrupted electrical service while also keeping you safe from faults. Another safety service we offer is surge protection. With the use of GFCI's and AFCI's, your family and home will be protected from electrocution as well as electrical fire. Safety isn't our only focus though. At Phoenix Electricians Today we also offer convenience. We install home car charging stations for your electric car and we offer home generators too. Whatever your electrical needs, Phoenix Electricians Today can accommodate.
Electrical Repairs Chandler Can Count On
Of all electrical services, repairs are the most common call we receive. That is because, when an unexpected malfunction occurs, many inconveniences may follow. When the lights go out, or a fixture or outlet stops working, Phoenix Electricians Today can fix it fast. We always travel with a fully stocked work van to ensure we have the tools we'll need, so you can expect your repair to be completed on the first trip. We aim at getting all repairs done in a timely and efficient manner because our goal is for you to return to your life as soon as possible. Our skilled team of Chandler electrical repairs technicians has the experience and knowledge to repair any electrical problem you may have. Whether it is a fixture, outlet, wiring or other malfunction, Phoenix Electricians Today can get it working again.
Phoenix Electricians Today has a number of electrical repair services to choose from. We offer repair of lighting fixtures as well as outlets. We also offer troubleshooting services for those malfunctions that don't have an obvious source. Any electrical component in your home, Phoenix Electricians Today can get it fixed fast. Don't get stuck in the dark, Phoenix Electricians Today will get your electrical systems working again and we even offer 24 hour emergency service. No matter what time of day or night it is, when you need electrical repairs, we'll be there.
Lighting Done Right in Chandler
Lighting is one of the biggest aspects of your Chandler home. Lighting is important for both function as well as being a big contributor to aesthetic design. Lighting illuminates a room, but also shines brightly or cast shadows, creates ambiance or accentuates an area with a subtle soft glow. You can utilize the power of strategic lighting for interior decorating purposes, landscape lighting, security lighting and more. Chandler lighting doesn't only have to be a design feature either. You can choose to switch over your current lighting from inefficient incandescent bulbs to LED lights, which will save you money on your energy bill as well as lasts longer. Whatever your lighting needs, Phoenix Electricians Today can help.
Protect your home with flood lights or spot lights, reveal the stunning beauty of your landscape with landscape lighting, create a relaxing oasis with low voltage lighting adding a soft glow to your landscape elements or enhance your dining area by installing a pendant fixture above the dining room table. No matter what it is you plan to do with your space, Phoenix Electricians Today can create the lighting that suits it best.
Chandler Breakers and Breaker Replacements
Phoenix Electricians Today is ready to troubleshoot your Chandler electrical circuit breaker problems. We can expertly test and replace your breakers to handle any problems you may be experiencing with your electrical systems. Tripping breakers that won't stay in the "on" position can be frustrating and definitely need to be tested by a Chandler electrician. You could have problems unseen going on in your circuit that needs attention. The breakers may need to be replaced as well. Be sure to call soon so you can avoid dangerous conditions that your breakers should be handling but obviously aren't.