Phoenix's Choice For Quality Lighting Repairs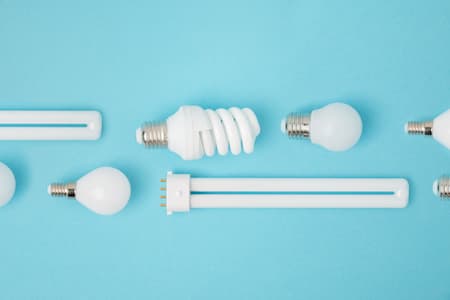 In the radiant city of Phoenix, where quality lighting is essential for both aesthetics and functionality, Phoenix Electricians Today stands as the top choice for quality lighting repairs. We take immense pride in being the trusted resource for homeowners and businesses seeking efficient and reliable lighting repair services. Our team of skilled electricians possesses the expertise and experience needed to address a wide range of lighting issues promptly and effectively. Whether you're dealing with flickering lights, malfunctioning fixtures, or damaged wiring, we understand that proper lighting is crucial for your comfort and safety. That's why we prioritize the seamless restoration of your lighting to its optimal condition.
What sets Phoenix Electricians Today apart is our unwavering commitment to excellence and customer satisfaction. We go above and beyond to ensure that your lighting repair needs are met with precision and professionalism, backed by our knowledge of the unique lighting challenges posed by the Phoenix climate. With our swift response and meticulous approach, we strive to enhance the ambiance and functionality of your living or workspace, making us the go-to choice for quality lighting repairs in the Phoenix area.
The best electrician for Phoenix area jobs is Phoenix Electricians Today. Get in touch with our experts when you need lighting repairs in Phoenix. From security lighting to repairs for other lighting, we do it all.
Repairing Residential Lighting
When it comes to repairing residential lighting, Phoenix Electricians Today is your dependable partner for quick and efficient solutions. We understand the importance of a well-lit and comfortable living space. Whether you're dealing with flickering lights, non-responsive fixtures, or any other lighting issue, our skilled electricians are equipped with the expertise to diagnose and resolve the problem. We take pride in delivering top-notch residential lighting repairs that not only restore functionality but also enhance the ambiance and safety of your home. Trust us to brighten up your living space and provide you with the peace of mind that comes with reliable, expertly repaired residential lighting.
lluminate with Confidence: Lighting Repairs by Phoenix Electricians Today
When it comes to lighting repairs, Phoenix Electricians Today shines as your trusted expert. We understand that lighting issues can disrupt your daily life and compromise the safety and aesthetics of your space. That's why our skilled electricians are dedicated to providing efficient and reliable lighting repair services. Whether it's a flickering bulb, a malfunctioning fixture, or more complex electrical problems, we have the knowledge and experience to diagnose and resolve the issue swiftly. With our commitment to excellence and customer satisfaction, you can trust us to brighten up your home or business and ensure that your lighting system operates flawlessly, enhancing both the functionality and ambiance of your space.
Frequently Asked Lighting Repairs Questions
Flickering lights can result from various issues, including loose bulbs or wiring, faulty fixtures, or electrical overloads. While some causes may be minor and easily fixed, others can indicate more significant electrical problems. It's essential to have a professional electrician, like those at Phoenix Electricians Today, assess the situation to identify the root cause and determine if any repairs or upgrades are needed.
When a light fixture or switch stops working abruptly, it could be due to a blown bulb, a damaged fixture, or a wiring issue. Start by replacing the bulb to rule out a simple fix. If that doesn't solve the problem, it's advisable to have a professional electrician inspect the fixture and wiring to identify and address the issue accurately.
Minor lighting repairs, such as changing a light bulb or a switch, can often be safely performed as DIY tasks. However, for more complex issues, like rewiring or troubleshooting electrical problems, it's recommended to hire a licensed electrician. Electrical work can be hazardous, and professionals have the expertise and equipment to handle repairs safely, ensuring compliance with local electrical codes and regulations. Choosing a professional, like Phoenix Electricians Today, provides peace of mind and reduces the risk of accidents or further damage to your electrical system.