Gilbert's Premier Choice for Electrician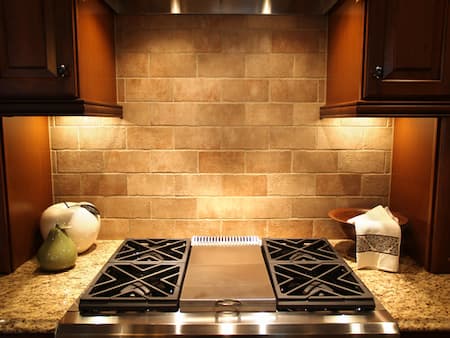 Most modern households simply cannot function properly without electricity. This makes it important for you to have a reliable Gilbert electrician you can count on. Phoenix Electricians Today are just the experts for the job. We have proudly served the Gilbert area for years. We have a master electrician license and have assembled a team of talented tradesmen who make electrical service their pride and passion. We are committed to keeping Gilbert homeowners safe and comfortable by maintaining their electrical systems. That is why we are the premier choice in Gilbert for Electrician.
At Phoenix Electricians Today we strive to offer the most comprehensive list of electrical services to Gilbert. We offer aluminum wiring replacement and panel upgrades to ensure your electrical system is current and up to code. If you aren't sure, we also offer an electrical safety inspection that gives a detailed analysis of the current state of your system. For added protection we offer surge protection devices as well. We'll install GFCI outlets as well as GFCI and AFCI circuit breakers. Aside from safety, we offer several options for convenience. We'll install a home car charging station for your electric vehicle and home generators to keep your appliances running during unexpected outages. No matter what your electrical needs, Phoenix Electricians Today has you covered. Call us today to learn more about our quality electrical services.
Prompt Electrical Repairs in Gilbert
We interact with our electrical system through fixtures, switches and electronic devices. As with any system, some component is inevitably going to malfunction. When you suffer an electrical system malfunction, you need an electrical professional that can fix it fast. At Phoenix Electricians Today, we dedicate 100% of our business to local homeowners and we are committed to providing you with the highest quality Gilbert electrical repairs. That means, when you need an electrical repair we get their fast and we fix it fast. We want you to be able to return to normal life as quickly as possible, that is why we travel with a fully stocked work van, so we are usually prepared to complete the repair on the first trip.
We also make ourselves available to Gilbert 24 hours a day. We never close our doors so that we can best serve you. No matter when you call, day or night, we always have a technician on standby ready to help. You'll get the same prompt and courteous service, regardless of the hour. So, rest easy knowing you have Phoenix Electricians Today in your corner.
Aesthetic & Functional Lighting for Gilbert Homes
Lighting plays a big role in both functional illumination as well as aesthetic design in your home. Without lights, you cannot see the beauty of your home's design. With proper lighting, however, the utility fades from notice and the light itself adds to the quality of the décor. With brightness and shadows you can accentuate an area of your home's interior or exterior design. That is why we offer Gilbert lighting installation. Whether you want a pendant fixture installed above your dining room table, under-lighting lining the cabinetry or landscape lighting that creates an outdoor paradise, Phoenix Electricians Today can help. We also offer security lighting to keep your property secure and energy efficient lighting solutions. By using LED's and low voltage lighting, you can save on energy while providing all the functional light you need. If you aren't sure how lighting can enhance your property, call Phoenix Electricians Today for a free consultation. A lighting designer will gladly discuss with you your design and installation options. Call on us for all of your lighting needs.
Breakers or Breaker Replacement Services in Gilbert
Your home is wired according to the power needs of the year your home was built, which can mean that the needs of today can overload the system. Circuit breakers are installed to keep the circuit from overloading, causing fires or electrical shock. If breakers constantly trip in your Gilbert home or appliances make strange sounds when you use several at once, you could be having problems with an overload. Phoenix Electricians Today can troubleshoot the cause of your breaker problems and handle them with expertise.