Carefree's Most Reputable Electrician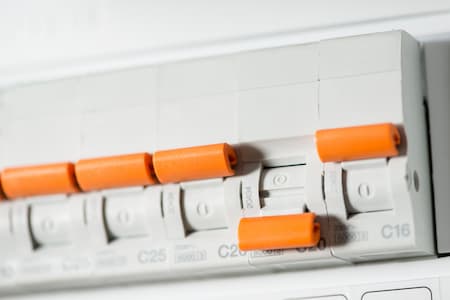 If you live in the Carefree, Arizona area, you have a beautiful area of Arizona to enjoy. The views in the area can be breathtaking if you're not used to seeing them every day. Located in Maricopa County, you have many opportunities to enjoy cultural festivals, art shows. Carefree's motto is "The Best Small Town in Arizona" which couldn't be truer if you're interested in living in a small town atmosphere with stunning panoramic natural views. Homes in the area are noted to be upscale residential homes.
For more than 20 years, the electricians at Phoenix Electricians Today have served homeowners in Carefree and surrounding areas with expert electrical services. From electrical installations, repairs, upgrades, and wiring replacement, you can't find better services and more affordable electrical repairs than our Electrician.
Lighting Installations For Carefree Homes
Does your home provide you with enough light in all the key locations? Does your kitchen area have sufficient illumination to safely prep and cook food? Is your bathroom lighting enough to see well by? If there are areas of your home that need additional lighting, we can help you upgrade these areas with the right types of light for your needs. Whether it's for design, function, or both, our electricians can help you upgrade your home's lighting.
Home Wiring Installations in Carefree
Your Carefree home lighting can be installed professionally by our electricians. Whether you are adding on a room to your home, designing and building an outdoor kitchen, building a new cottage or guest house on your property, or adding electrical systems for upgrading, we can design and install your additional electrical systems.
Dedicated Circuits For Your Carefree Home
Dedicated circuits can be installed to serve specific equipment in your Carefree home. This is what's needed when your electrical system needs to be improved to serve the large appliances or other devices that require a lot of power. If you're wanting to ensure you have the right amount of power for computer systems and networking gear or large appliances in the home like freezers, spas, hot tubs, and more, dedicated circuits will be the right electrical solution.
Panel Upgrades For Older Carefree Homes
Homes in Carefree may need panel upgrades if the panel box hasn't been improved in some time. Even homes built just a decade ago are often not sufficiently wired for today's energy demands. Standard panels need to be upgraded in order to ensure safe electrical systems for your home. We can upgrade your panel if it's not conforming to today's current safety building code requirements. Let us test and assess your electrical systems so you can be safe and secure in your Carefree home.