What You Might Need a Mesa Electrical Expert for in Your Home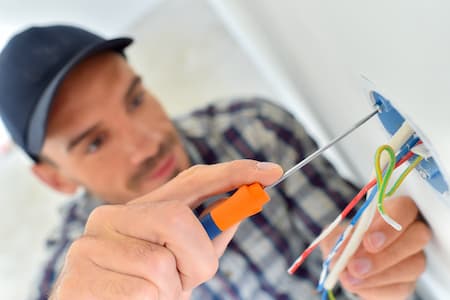 People hear a lot about the importance of hiring the right professional for their Mesa electrical service needs but you may not be aware of the reasons you might need this type of expert for. This is especially true for anyone who is a first time homeowner. Once you begin to realize just how many tasks you could use a skilled and experienced professional for, you will begin to see things in a whole new light.
The Basics & Then Some
If you take a look around your home you will start to see just how many things require electricity: light switches, outlets, your home entertainment system and so much more. These are not the type of tasks you should consider making a Saturday afternoon DIY project; electrical work is serious business. Make any mistakes and someone could be seriously injured if not killed.
As people get more serious about customizing their homes, the need for an expert electrician is on the rise. It starts with the basics, such as the lighting you use every day but gets more unique and specific, such as car charging stations. Or you end up with the serious need when something happens like storm damage, fire or flooding. The bottom line is that you need someone to count on for your Mesa home to ensure that you get the finest work and expert precision.
Even helping to protect your home and your family with additions like security lighting is something you will need a reliable and reputable professional for. You may shop for countless options what happen to use electricity but rarely think about the importance of finding just the right pro to get the job done for you. So make sure when you do decide it is time to call on the right team of experts to get the job done that you know the name you can trust in.
Trust the True Experts
At Phoenix Electricians Today you can rest assured that you are getting the best of the best. With well over two decades of hands on, industry experience backing our crew you can feel confident that your home will be wired for whatever you need done following the strictest of safety guidelines and quality control measures. We look forward to meeting with you and finding out more about the project you would like to take on.
Don't take chances when it comes to your home or the quality of workmanship you accept. You're not saving money if it puts your family's health and safety at risk. Call today so we can get started.